Hello folks,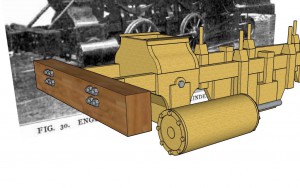 the last couple of days I focused on the lower saddle half and the cylinders. As you can see in today's screenshots, I rearranged the parts of the saddle halfs. The lower half of the saddle is going to form a group with the trunnion and the cylinder supports. The upper half acts as a counterpart so that the both halves act like a vice to fasten the main frame bars.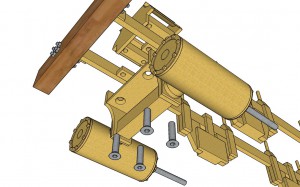 I'm still scratching my head when it comes to the actual assembly of the cylinders. I've got a couple of ideas how to break them down into groups of subparts, but I'm not happy yet. Next time I'd like to go into detail on that one and ask for your feedback. Anyway I had some fun designing the cylinders. I took some inspiration from the journals I cited above and gave free rein to the details. At this level I'm still reasonably confident that my technical skills are sufficent to construct these parts.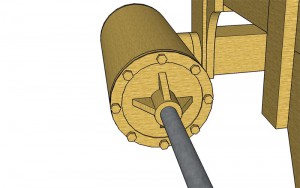 As always I look forward to any kind of feedback: Am I complicating things too much? Do you have suggestions on how to attach the cylinders to the trunnion? (Remember: they will have to ocsillate) Would you like to know anything about the modeling process?