Model making constantly requires drilling holes that are perpendicular to the work piece's plane. To bore at right angles by eyesight doesn't sound too difficult, but one has to observe two right angles at the same time and that tends to be a tad difficult with just two eyes.
Salvation comes in the shape of a drill press, or for those to be short a bob or two, a drill stand which guides the power drill. Alas, most of the latter don't have a boring table, so bigger work pieces tend to wobble and one can't fixate them either. And just maybe one would like to use a gauge or stop in order to facilitate repeated drilling?
In my case the drill stand sports a passage in order to place the drill stand on top of a large work piece. That's the ideal spot to accomodate a centering trunnion, made from an off-the-shelf broomstick.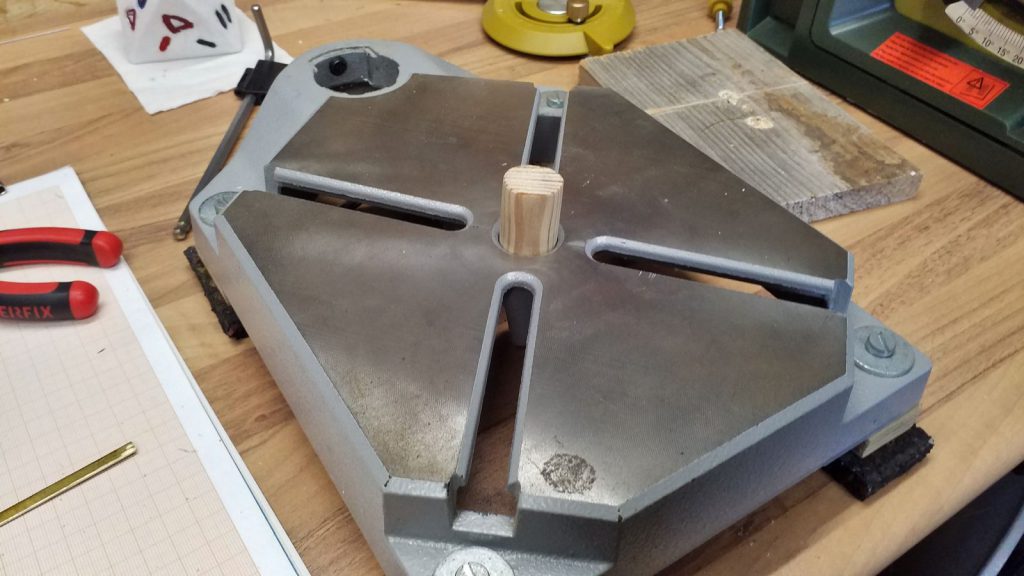 The boring table is made from a piece of textured coated board that I scavenged from the local hardware store. A hole saw was used to bore a blind hole into its underside.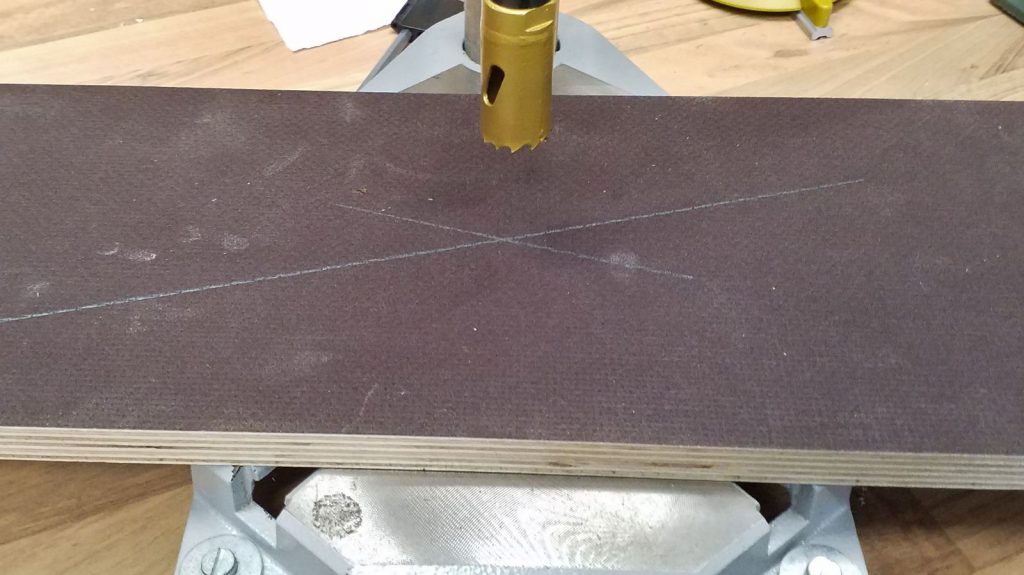 A forstner bit removes the center which was left over by the hole saw.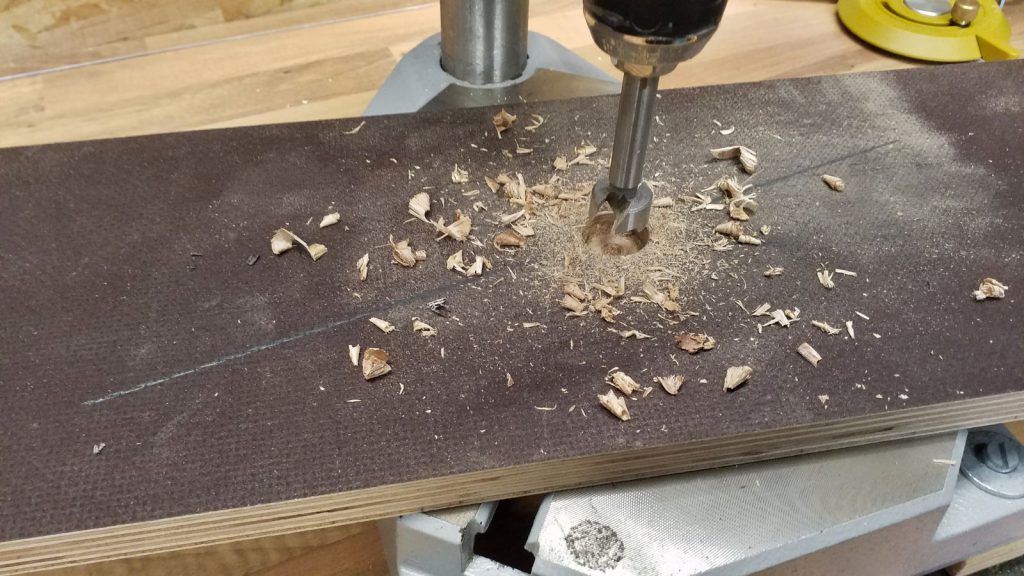 Now the trunnion is white glued into the blind hole. Please refrain from screwing the trunnion in place! If you happen to drill too deep, the drill bit would hit the screw's head and that wouldn't be healthy for the bit.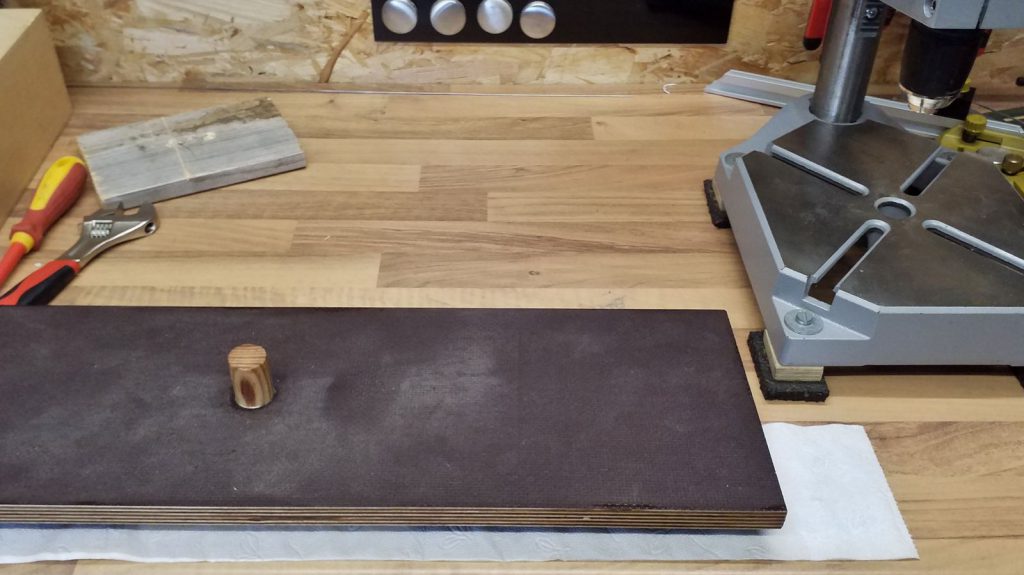 In order to prevent the table from twisting, two standard wooden pegs are fixated in the same fashion, so they can clasp into the drill stand's grooves. The table can be mounted or dismounted in a matter of seconds and has already proven its worth while constructing a prototype for bogies. More on that next week.