In preparation for the next driving session at a friend's of mine, I focused on Bulkhead #101. (By default, which other waggons do I possess right now?)
The little darling is supposed to serve as a coupling adapter (knuckle coupling at the front, LGB's "bottle opener" at the rear). So that it can excel in the task, the waggon needs some additional weight, which I provided by means of a timber load. And in order to keep the latter in place, some fastening had to be added.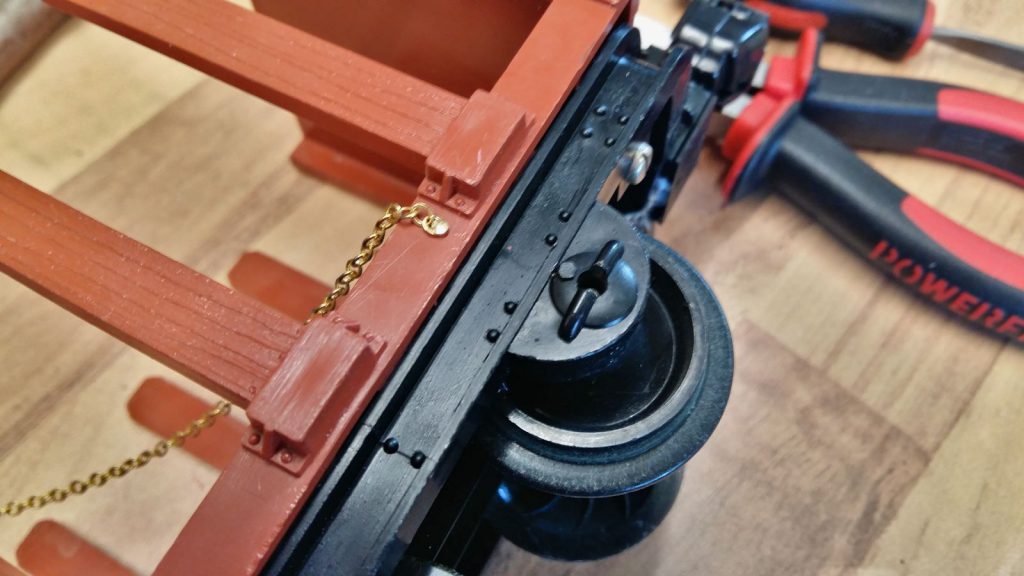 As fastening material, I recycled an old necklace, which my wife doesn't like to carry any more. The chain can be easily attached to the waggon's floor with the help of small 0.7mm brass nails.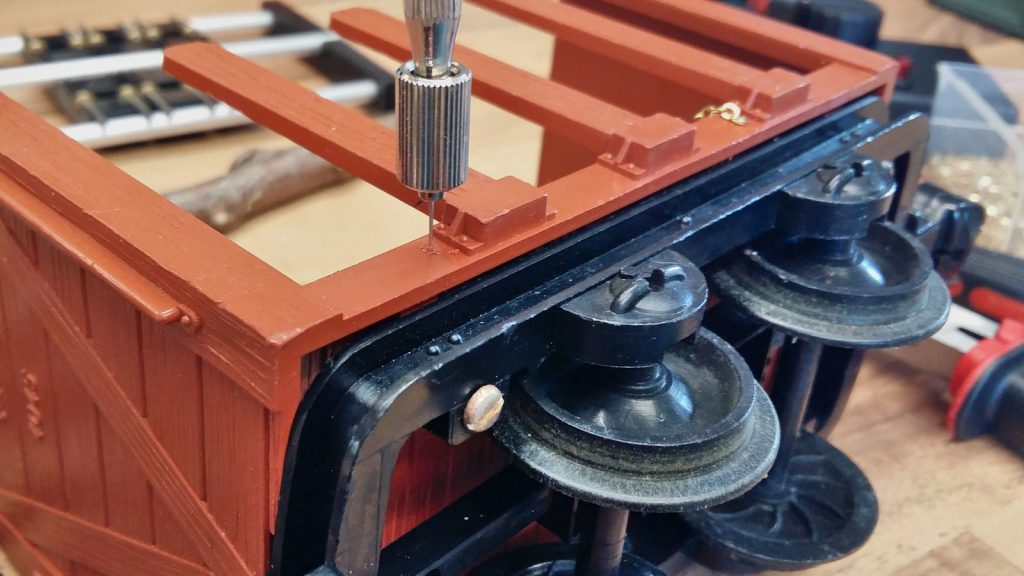 All it took was to pre-drill the plastic floor with a 0.5mm drill and swage the nail into the hole with the help of a pair of plyers. This holds up very well without any glue because the chain is going to be tightened at right angles to the drilled hole. And since plastic is elastic, this construction should hold up for quite a while. If it does come loose, I will replace the nails with threaded rods and bolts.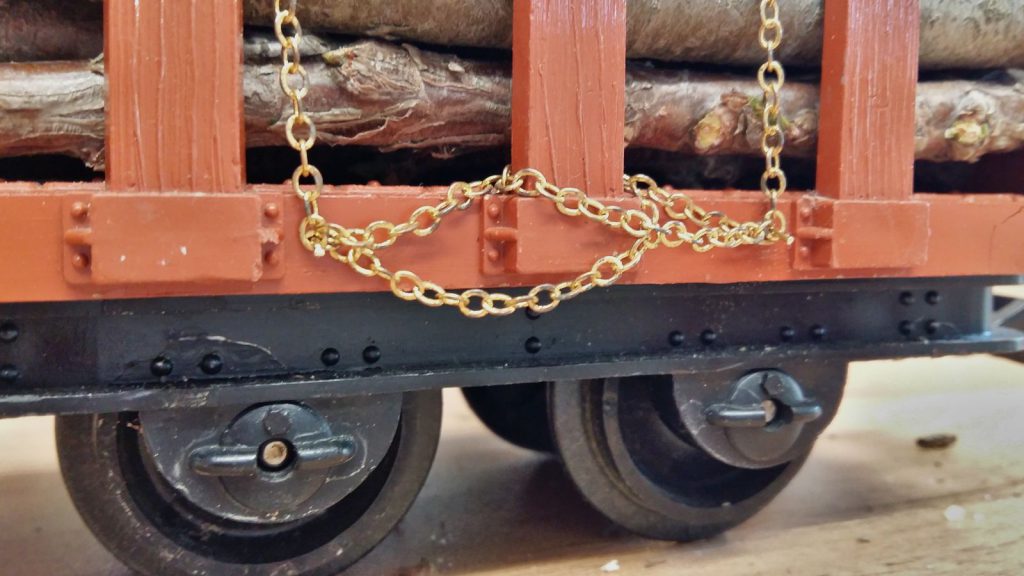 On the opposite side I bent the nail at right angles and decapitated them afterwards. Now I've got some hooks in which I can clasp the chains. The necessary tension on the chains is provided by the flexible pieces of timber. All in all I'm now able to easily secure different heights of loadings. It would be more prototypical to have some proper chain hooks, but this should at least see me through the driving sesssion – und I will always be able to add the chain hooks at a later time.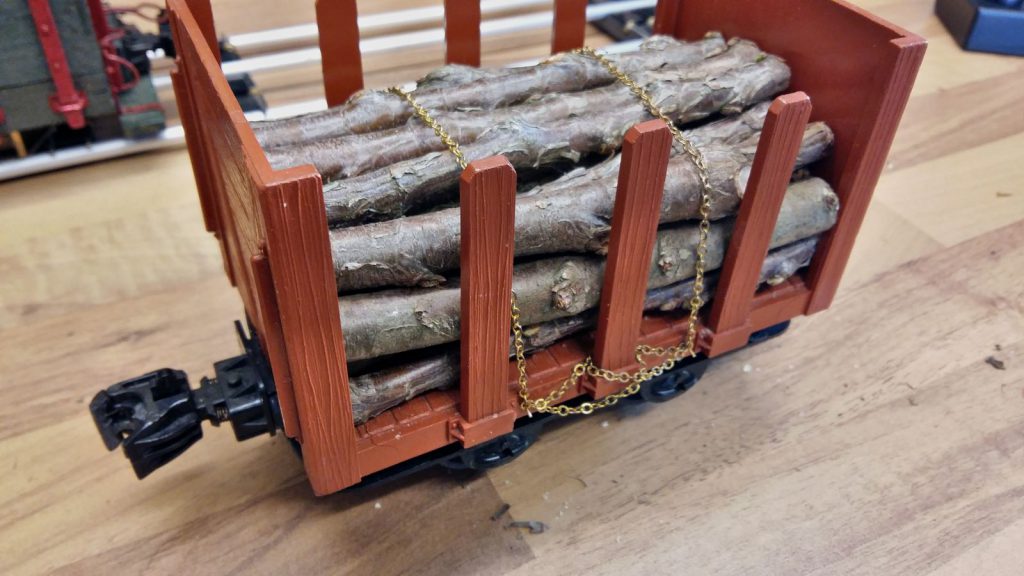 This is how the whole affair looks like in total view, complete with loading. The little waggon's mass has tripled now. If possible, I'd like to add some metal axles to lower the center of gravity and improve the running behaviour. In the meantime, the waggon is able to safely run through turnouts, which before often ended in derailments. So I'm quite optimistic that it will be able to reliably pull a small consist of freight waggons.